Australia
'We've seen disrespect and ignorance': Tasmanian Aboriginal Centre says it will offer no more words for dual naming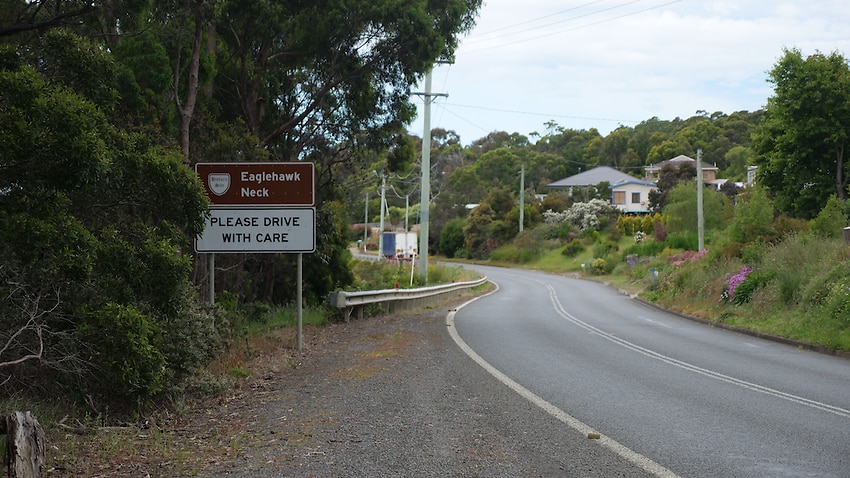 The Tasmanian Aboriginal Center (TAC) states that it will not provide any more words in the Tasmanian Aboriginal language Parawakani for the purpose of double naming.
This week, Tasmania's Department of Primary Industry, Parks, Water and the Environment (DPIPWE) announced that 15 new Aboriginal and dual names have been approved.
However, TAC Nala Mansell's campaign manager said that none of the newly approved names were Parawa crabs.
"For years, we've considered it important to share some of the words in our language with the general public, so we participated in the double naming process," Mansell said. He told SBS News.
"But now that we have witnessed the government's complete disregard, disrespect, and ignorance of the Aboriginal language, we refuse to participate in any further processes. We are interested in sharing our language any more. I don't think. "She said.
Tasmania Aboriginal Language Parawakani is an artificial language composed of words derived from the almost lost Aboriginal language that was once spoken throughout the state before colonization. The Parawakani language program began in the early 1990s.
Prior to the 15 new names just announced, Tasmania had 13 double-named locations, including Hobart's nipaluna and Mount Wellington's kunanyi.
These 13 names were created according to TAC. Under the previous dual naming policy, it's all Parawakani's words.
DPIPWE Secretary-General Tim Baker said the new name was submitted by the proposer in accordance with the 2019 revised state government Aboriginal and dual naming policy.
"The name has gone through several stages of consultation, including proponents, panels, and publicity," he said.
The Tasmania Regional Aboriginal Community Alliance (TRACA) represents seven Tasmanian Aboriginal groups, including Circular Head Aboriginal Corporation, Meritina Tia Kanawarana Aboriginal Corporation, and Pardala Mapungena Aboriginal Corporation.
Each of these groups has proposed multiple double names for consideration by the Place Name Advisory Committee.
TRACA Co-Chair and Elder Rodney Dillon of Parawa said it was important for different groups to be involved in the double naming process.
"Aboriginal people live in different parts of (Tasmania) and not all of us are under Parawakani," he told SBS News.

"People want to maintain their language in their area. It's a little bit important to them."
Dillon wants other areas, such as rivers and roads, to be renamed or double-named.
"I think we also need to start looking at some highways and major arteries through Hobart," he said.
"Streets like Macquarie Street and Batman Bridge, these things are named after those who have done evil things to our people."
DPIPWE said approved names will be included in the state's mapping products and land information system Tasmania (LIST) and will be phased out to reflect the new names on the features. ..
The 15 new names approved by the state government are:
• Kaninerwidic, Uchijima's new name for The Doughboys (pronounced (Ka_nina_widic))
• Karlernootong (pronounced Kara_nu_tong), the new name for the remote island of Doughboys
• Koindrim / The Doughboys – Double name (pronounced Koin_drim)
• Kenak / Cape Grimm – double name (pronounced Ken_nah_ook)
• Konewongener / Mount Horror – Double name (pronounced Kgona_wongk_una)
• Leengtenner / Tomahawk River – Double name (pronounced Lein_g_tena)
• Luemerrernanner – Double name (pronounced Lu_ah_merer_nana)
• Polelewawta / Little Forester River – Double name (pronounced Poh_ele_wa_u_ta)
• Poonerluttener / Mount Cameron – Double name (pronounced Puna_lu_tena)
• Tangumrounpeender / Waterhouse Point – Double name (pronounced Tahn_gum_rowun_peen_da)
• Alternative name for Taneneryouer, Suicide Bay (pronounced Tarn_nena_oower)
• Temdudheker / Woolnorth Point – Double name (Tem_u_hakar)
• Terarina / Eaglehawk Neck – Dual Name (Tera_leena)
• Turrakana / Tasman Peninsula – Double Name (Turu_kunna)
• Tebrakunna (Teh_bpra_kg_oona), the new name for the Cape Portland region
Tasmanian Aboriginal Language Parawa crab Use only lowercase letters.
Place of origin'We've seen disrespect and ignorance': Tasmanian Aboriginal Centre says it will offer no more words for dual naming