Australia
'Visa rights are human rights', but some refugees say Australia has forgotten them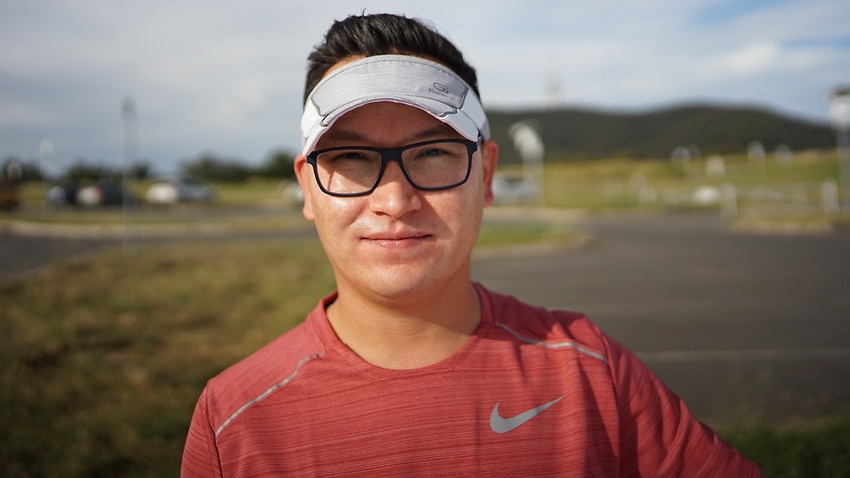 Waking up at dawn and running 20km daily would endanger many, but for Zaki Haydari it's an inferior challenge when compared to his rigorous protection campaign since arriving in Australia in 2012. ..
Born in Afghanistan, he is a member of the Hazara ethnic group, was forced to flee at the age of 17, and was smuggled to Australia by boat.
After being detained in Tasmania for some time, Zaki was released to the community on a bridge visa without the right to work or formal education until he was granted a temporary protection visa (TPV) eight years ago.
People with TPV need to reapply every 3-5 years by proving that Australian protection is still needed. This process allows you to relive the trauma that has escaped.
Next year, Zaki's five-year visa has expired and he has not been able to use a permanent protective visa because he arrived by boat and wants to get another TPV.
In the meantime, he runs 500km-100km of visa each year-the impact of TPV-how it affects people's lives and their future, how it keeps them away from their loved ones, and Again for another temporary visa to raise public awareness of how they have to reapply time.
Zaki, Ambassador of Refugee Rights and Casework Services (RACS), achieved a $ 20,000 financial target on Thursday to commemorate Human Rights Day to provide legal services to asylum seekers in Australia. did.
"My body says it's too much, but the funding is really going well and it keeps me going," he told SBS News.
The Australian Commission on Human Rights (AHRC) has nominated him as one of the 10 finalists in this week's #HumanRightsHeroes campaign for years of support for Zaki's physical efforts, financing and the rights of refugees and asylum seekers.
This campaign aims to recognize those who make the most positive and exciting contributions to human rights in Australia.
Human Rights Day is held annually around the world to commemorate the adoption of the United Nations General Assembly of the Universal Declaration of Human Rights on December 10, 1948. This document declares the rights that all humans are entitled to, is available in over 500 languages, and remains the most translated document in the world.
Mr Zaki said he was "honored and grateful" for his advocacy being recognized by the AHRC. But for him, Human Rights Day finds him keenly aware every day. He, along with other refugees and asylum seekers in Australia and around the world, suffers in a world that is not a basic human right.
"I'm 26 and I think this is the best time of my life. Where can I plan my future and be in 5 to 10 years like a normal citizen? You can think of it, "he said.
"But I don't have that hope. I don't have a dream because I don't know if I'll be deported to Afghanistan if I run out of visas. If so, I think it's for me.
"I think it's right for everyone to have a formal education and full-time employment.
"It's a luxury to live with your family in a safe environment where you've been taken away from refugees by TPV."
Zaki ends his running campaign on Christmas day, when many families spend time together.
"Many refugees do not have such luxury or privileges and do not share their happiness or holiday season with their families," he said.
Zaki, who lives alone in Canberra with the whole family in Afghanistan, says his life has been eased because he found his favorite friends and activities while experiencing loneliness. However, he describes his family's presence in Afghanistan as "continuous worry."
Despite peace talks between the Taliban and the Afghan government, violence in his hometown has skyrocketed in recent months. The United States is also expected to withdraw a large number of troops next month.
"Afghanistan is a war zone and I don't know how long they have to survive," Zaki said of his family. "Something can happen the moment my family lives. It's really difficult."
Applicants for TPV can include family members on land in their applications, but those with TPVs such as Zaki are not eligible to take their families abroad to join Australia.
"We have lived in Australia for eight years and we do not have the right to bring our loved ones here to live with us in a peaceful environment."
"Second-class citizen"
Zaki said he felt "treated like a second-class citizen" throughout his life in both Afghanistan and Australia.
"When we return to Afghanistan, we are persecuted and treated like second-class citizens of the country because we are from ethnic minorities."
Ten years ago, when the Taliban's fundamentalist ideology imposed a hanging on his hometown, the pursuit of education became a deadly ambition. Zaki lost his older brother, a college student, and his father, who was accused of working with international forces. Fearing the fate of her little son, Zaki's mother decided to send her teenage son abroad if he refused to join the Taliban.
Zaki, who has limited English and little money, boarded a boat that smuggled people before arriving at Christmas Island.
Eight years later, after earning two diplomas, he received the Government of New South Wales International Student Award in 2015 and is currently working full-time at the Australian National University (ANU), but he is still stateless. He said he felt it.
"I feel like I'm not a citizen of any country and I don't have the privileges or rights of a normal first-class citizen," he said.
Saradale, RACS Center Director and Chief Attorney, said Zaki was an example of tens of thousands of people who were not eligible for permanent protection in Australia because they arrived in a boat, a decision made by the Abbott government in 2014. I said there is.
"In essence, we are punishing people for their way of arrival, which is a direct violation of the 1951 Convention and human rights issues," she said.
"If they arrived by plane … they wouldn't be in this situation. They would be eligible to stay in Australia on a permanent protective visa, sponsor a family and get citizenship. . "
"Australia has a long history of accepting refugees for resettlement," said the Australian Parliament.
"People who come to Australia by boat for Australian protection are classified as" illegal non-citizens "by Australian law, but have the right to seek asylum under international law and are punished for immigration. there is no. "
However, the Home Office is firmly committed to how long such people can stay.
"The government's policy is clear. Anyone attempting an illegal sea trip to Australia will not settle here permanently," a spokesman told SBS News in October.
"Visa rights are human rights"
This year is particularly difficult for many Australian refugees and asylum seekers, and while vaccines are visible to many, uncertainty remains for people like Zaki.
Those awaiting visa and status decisions were unable to receive financial support during the COVID-19 pandemic.
"Visa rights are human rights," Dale said.
"People have the right to seek asylum in Australia and the right to seek protection and security in Australia. They have the right to reunite with their families and live in peace, which Australia continues to deny."
Those who participate in TPV will be able to temporarily live, work and study in Australia for three years. [and] Access government services such as Jobactive, Medicare and Centrelink services, "the Home Office said on its website.
You can also "access short-term counseling on torture and trauma if needed" or "attend a 510-hour English class for free …" [and] Under certain circumstances, "travel abroad to a country other than your home country".
But supporters of people in such situations say it is not well advanced.
"We are a welcoming country, a country celebrating diversity, and we can do that by providing permanent protection to those in need of our help," Dale said. I did.
Zaki said he was lucky to be able to work at ANU, but like many others in the community, he suffered from mental health problems. His campaign for the rights of refugees and asylum-seekers helps him stay focused.
One day he hopes to make Australia his permanent home and reunite with his loved ones.
"Every human being deserves a permanent home, a safe place to call the right to live with your family," he said.
"That is my hope."
Place of origin'Visa rights are human rights', but some refugees say Australia has forgotten them