Entertainment
Stop it at the Start campaign: NOVA Entertainment's Project Ari podcast to teach kids respect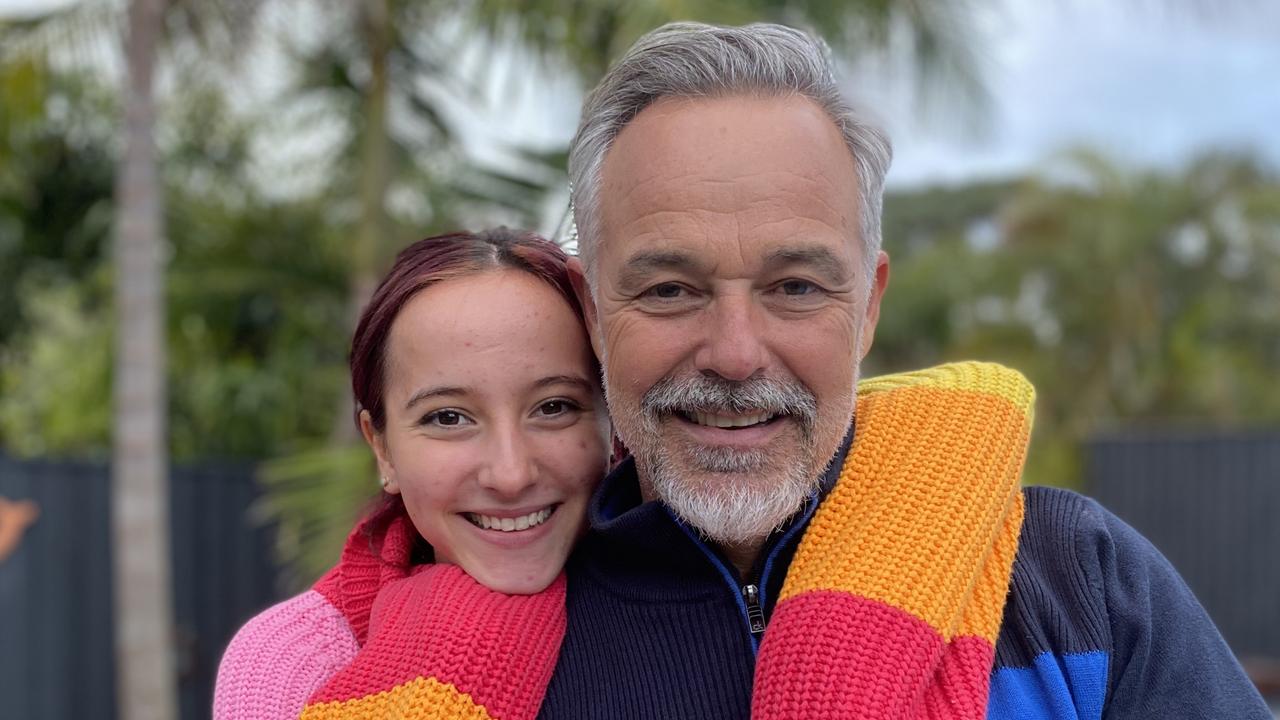 TV star Cameron Daddo lends his voice to a new podcast designed as a family-friendly tool to teach children about rude behavior.
I can't say cruel words. This is the catchphrase for Cameron Daddo's family and is now helping to spread the message to a larger audience.
TV star and smooth FM moderator believes in the power of words. This is one of the reasons why he lends his voice to a new podcast designed to teach children behaviors in honor.
Project Ali is a fictional storytelling podcast series designed by NOVA Entertainment in collaboration with the Australian Government's Stop it at the Start campaign as a tool for parents and caregivers.
The podcast features an artificial intelligence prototype appearing as a 10-year-old boy named ARI (played by River Mardesic) and placed in a daily family whose mission is to teach ARI's human experience beyond what can be learned from Google. I am following the story that was done.
Dad, who plays ARI creator Professor Rickson, says podcasts bring awareness to the power of words and tones that we say things in an easy and fun way.
"It makes it possible to draw attention to those who are saying bullying or harmful things, make them aware, and learn the art of apology. This is something we all can do with more practice," Dad said. Says.
"Words are very important and words have great power. Many of us have how much power words have and how they can be with you. I think it's very naive about. I can't say cruel words. It's been a catchphrase for our family for years. "
His children (Lotus (25), River (21), Bodhi (14) and his wife Allison Brae) have exceeded the target audience for this podcast, but Dad says the format hits the elementary school mark. say.
"I'm a big fan of stories and I'm listening to stories. I've learned a lot through storytelling and I know kids do that too," he says.
"This is a really interesting form of storytelling. The child actors are really nice and fun to listen to."
Dad says that being part of Project Ali works in symmetry with his existing charity, My Men's Team. This is intended to allow men to be open and shareable.
Women's Safety Minister Anne Ruston states that the podcast is part of the third phase of the Stop it at the Start campaign.
The goal of the campaign is to reduce violence against women and children by encouraging adults to reflect on their attitudes while discussing respect for young people.
"The campaign has been going on for about five years and we are in the third phase, which focuses on giving people the tools and confidence to call for rude behavior," says Ruston.
"We wanted to make sure that the toolkit had another tool that could focus specifically on elementary school children, so what they were rude behavior and what could do harm. I understood.
"Not all rude behavior ends with violence, but one of the things we are absolutely convinced is that all violence begins with rude behavior."
Stop it at the Start campaign: NOVA Entertainment's Project Ari podcast to teach kids respect Source link Stop it at the Start campaign: NOVA Entertainment's Project Ari podcast to teach kids respect