Australia
Most Australians willing to take a 'safe and effective' COVID-19 vaccine but hesitancy remains, report finds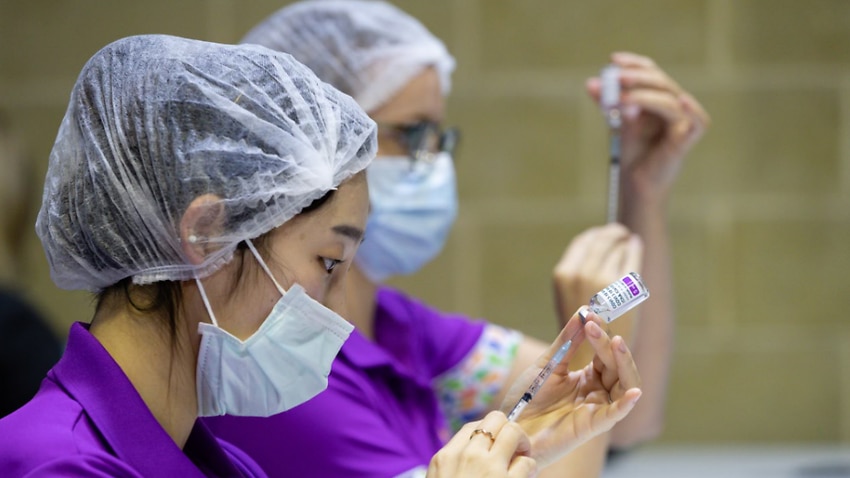 Most Australians will be vaccinated with the "safe and effective" COVID-19 vaccine, according to a new report, but they are still hesitant, including in the multicultural community.
A study conducted by the Australian National University (ANU), released Wednesday, surveyed more than 3,000 people to investigate attitudes in the early stages of vaccine introduction in Australia.
The release comes when the federal government is trying to address the hesitation of vaccines among Australians and the logistics issues of vaccine procurement and supply.
Studies show that Australians have expressed concern about vaccine deployment, with nearly two-thirds, or 64%, thinking that vaccines are not being properly treated.
Nevertheless, vaccine motivation has been high and stable since the beginning of the year.
According to the report, 54.7% of Australians surveyed say they will undoubtedly receive a "safe and effective" vaccine in April, up from 43.7% in January. Probably 28% would and 11% would probably not.
"These findings are very important because the government is trying to reconcile public sentiment and confidence in the vaccine program," said the report's author, Professor Nicholas Biddle.
Hesitation continues among some members of the multicultural community
The report also surveyed vaccine motivation among non-English-speaking people and said that 44.8% of those respondents would definitely get a safe and effective vaccine if it was available. It was.
However, this number remains lower than 58.2 percent of those who do not fit this description.
Biddle said the results showed general support among diverse communities, but hesitation remained to be addressed.
"There is a real need from a policy perspective to ensure that the message is consistent and sensitive to the concerns of these communities," he said.
"It is clear that there is a lower rate, which indicates that relationships need to be managed in a way that overcomes reluctance."
The report also found that respondents who said they had experienced discrimination were generally less willing to be vaccinated.
Of those who said they were discriminated against in a non-English background, 17.1% were hesitant about the vaccine, compared to 14% who did not.
"There is support among non-English-speaking communities … there is a desire to get vaccinated-but there are factors that can increase their reluctance," Biddle said.
The federal vaccine publicity campaign for the COVID-19 vaccine includes specific measures designed to reach culturally and linguistically diverse communities.
Concerns about vaccine hesitation have increased after the latest medical advice on the AstraZeneca vaccine has associated jabs with rare cases of thrombosis.
Last month, the National Cabinet agreed to urgently vaccinate Australians over the age of 50 after the Therapeutic Goods Agency (TGA) changed its advice to recommend Pfizer shots to people under the age of 50.
TGA's advice continues to recommend the AstraZeneca vaccine to people over the age of 50.
Studies show that the latest health advice influences attitudes, with 50.4% of people who don't want the vaccine due to the rare side effects associated with the AstraZeneca vaccine.
Concerns about possible side effects are the most common reason for vaccine repellent, at 63.3 percent.
Fifty-five percent of those who expressed concern about the vaccine said they would wait more time to monitor the evidence before taking the jab.
In the survey, 67.6% of respondents also believe that developing countries should help Australia gain access to the coronavirus vaccine, even if Australians have to wait longer. understood.
Most Australians willing to take a 'safe and effective' COVID-19 vaccine but hesitancy remains, report finds Source link Most Australians willing to take a 'safe and effective' COVID-19 vaccine but hesitancy remains, report finds