Australia
Melbourne rolls out pop-up COVID-19 vaccination clinics for people experiencing homelessness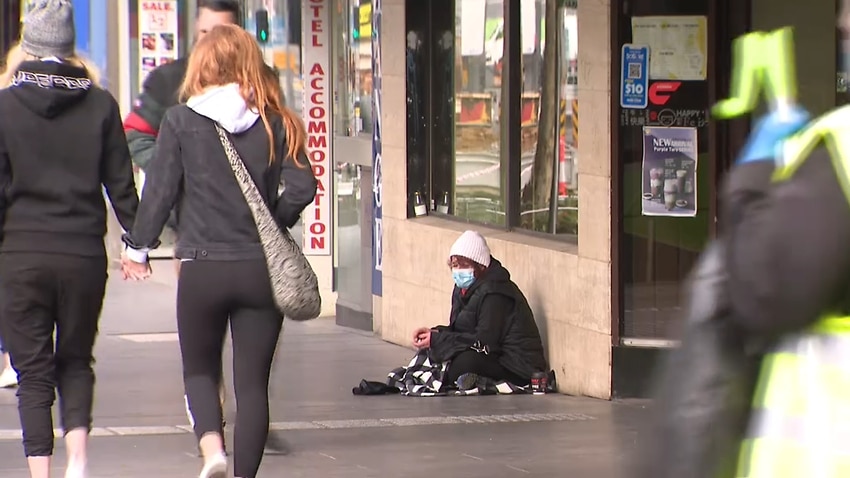 Homeless and disadvantaged people can be vaccinated against COVID-19 at pop-up clinics throughout Melbourne.
Health Minister Martin Foley announced Thursday that community health agency CoHealth has launched mobile pop-up clinics in Collingwood and Footscray in the city centre.
Each vaccination team includes two community health nurses, a social worker and a worker who is homeless and has the ability to immunize 40 people a day.
Mobile clinics will also visit homeless services, drop-in centers, critical accommodations, and boarding houses in Inner North, Inner West, and the entire city in the coming weeks.
In a statement, Foley said, "We know that people without safe homes are very vulnerable to COVID-19, so we remove the barriers to access the vaccine and vaccinate quickly. I will be able to do it. "
Meanwhile, Pfizer's eligibility has been expanded at state-owned vaccination centers.
All health care workers, hotel quarantine and international border workers, senior and disabled care workers and residents of housing, regardless of age, are now eligible for Pfizer.
The contact information for hotel quarantine and border construction households over the age of 16 is also covered.
To date, the state-owned hub has administered more than 1.4 million vaccines, including more than 500,000 vaccines last month.
On Thursday, Victoria recorded 26 new cases of COVID-19, bringing the number of active cases in the current outbreak to 146.
This is the highest daily total of the latest outbreaks to date, derived from over 43,000 tests over the last 24 hours.
Two new cases of COVID-19 were also reported in the hotel quarantine.
Place of originMelbourne rolls out pop-up COVID-19 vaccination clinics for people experiencing homelessness