Australia
Man with swastika on forehead accused of randomly attacking woman with flamethrower in Perth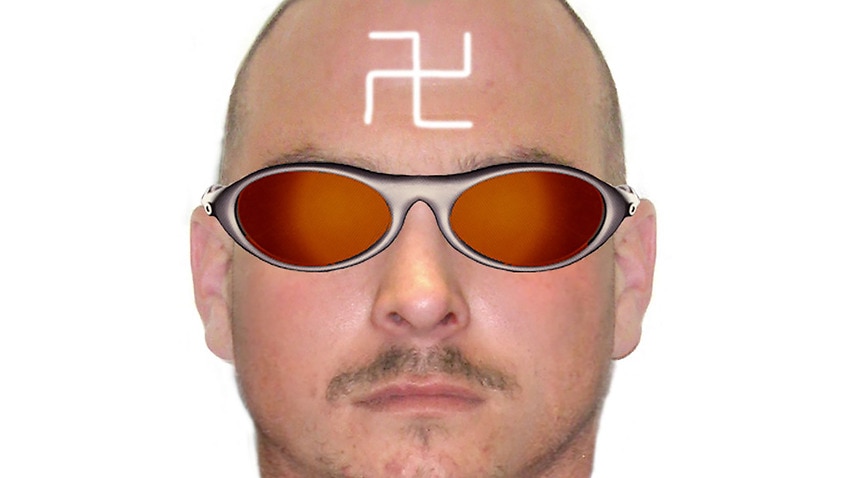 Police in Western Australia are searching for a man with a swastika on his head when he allegedly attacked a woman with a flamethrower.
According to police, a 40-year-old woman and her teenage daughter approached from a man on Saturday night in southeastern Gosnells, a suburb of Perth.
They say he shouted racial obscenity to the woman before trying to burn her with a makeshift flamethrower made from deodorant and lighter cans.
The woman was slightly injured.
Western Australian police want to talk to a fair-skinned man about 40 years old and 175 cm tall. He had a white swastika on his forehead at the time of the attack.
"We're dealing with this timid and random attack on a woman and her child, and we're very serious about just walking to the store in the evening," said senior detective Sergeant Sean Bell. I said on Tuesday.
"This kind of behavior is unacceptable and unacceptable within our community.
"We have allocated all the resources available to find this man. Someone in the community knows this person, so contact that member of the community to help identify this person. I'm asking you to do it. "
If you have any information, please contact the crime stopper.


Man with swastika on forehead accused of randomly attacking woman with flamethrower in Perth Source link Man with swastika on forehead accused of randomly attacking woman with flamethrower in Perth