Entertainment
Kate Middleton and Prince William share 10-year anniversary photo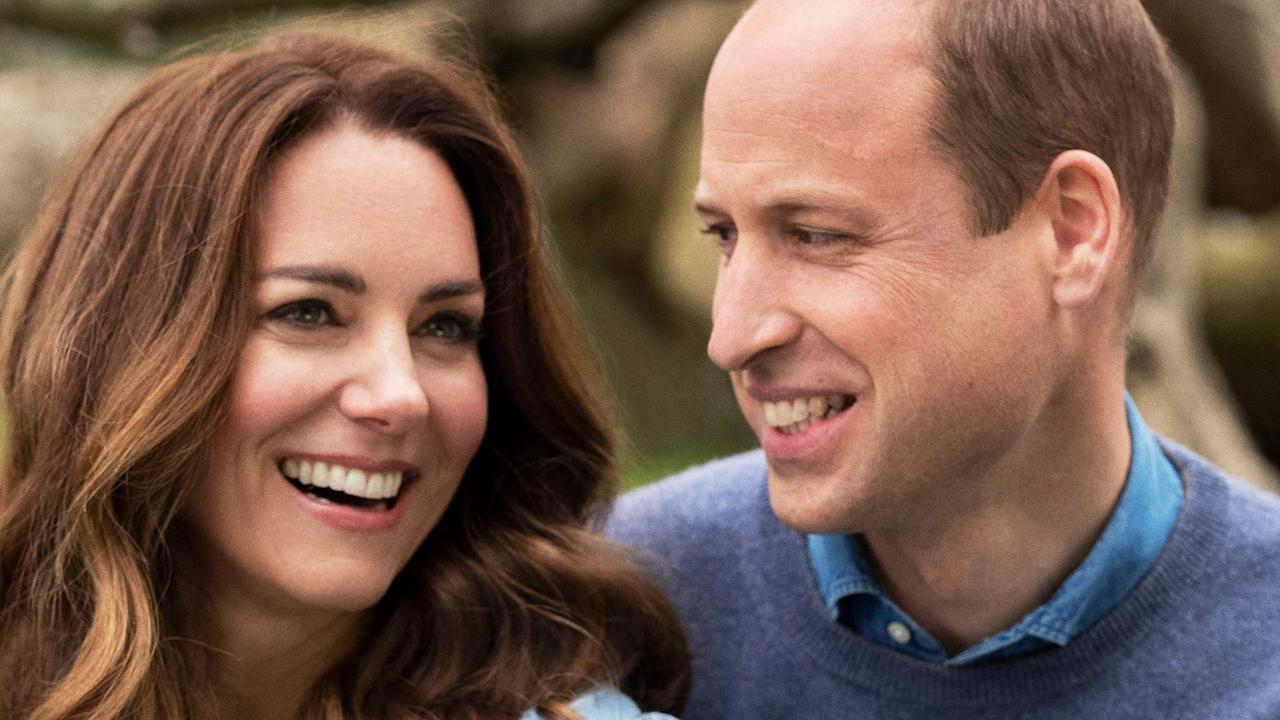 The Duchess of Cambridge and the Duchess have released a new adorable portrait in preparation for celebrating their 10th wedding anniversary.
Ten years later, Prince William and Kate Middleton are still in love, just as they were on their royal wedding day.
The Duchess of Cambridge and the Duchess have released two new portraits to commemorate their 10th wedding anniversary, taken by legendary British photographer Chris Floyd.
The photo shows the smiling and relaxed Duchess and Duchess holding hands and hugging on the grounds of his home in Kensington Palace.
Kate, 39, wears a floating blue dress by British designer Ghost, a $ 680,000 sapphire engagement ring, and hair styled with distinctive bouncy waves.
Meanwhile, the future king (38) wears a blue shirt with a collar and a blue sweater over his trousers.
Relation: Compliment of the Queen's subtle costume to Philip in her first engagement
After seven years of dating and anxiously waiting for the British public, the duo finally tied a knot on the historic day at Westminster Abbey on April 29, 2011.
More than a million people gathered between the church and Buckingham Palace to get a glimpse of the royal couple in a carriage. The ceremony was watched by 2 billion people around the world.
Relation: Why Cambridge is the jewel of the crown
Since then, the couple have had three children. Prince George, 7 years old, Princess Charlotte, 5 years old, Prince Louis, 3 years old.
Will and Kate met for the first time in 2001 while studying at the University of St Andrews in Scotland, before dating in 2003.
After a few months of attention in 2007, they adjusted their relationship the following year and got engaged in 2010.
Their engagement was publicly announced in November, and a famous portrait taken at St. James's Palace showed Kate wearing Princess Diana's sapphire engagement ring.
In their engagement interview, William said: "We had a little private time with some friends, and I just decided it was the right time."
Relation: Harry gave William an engagement ring for Kate
A new BBC documentary will air tomorrow to celebrate the couple's famous wedding day.
Royal Wedding: A Day to Remember Featuring an interview with Dr. Rowan Williams, a former Archbishop of Canterbury who married the couple, and Prime Minister David Cameron.
Dr. Williams said: "When I gave up lining up in the bathrooms of David and Victoria Beckham, I really thought,'I've finally arrived.'
"I thought,'The celebrity has finally arrived.'"
Relation: Hidden Harry digs a photo of the new Prince Lewis
Former Prime Minister Cameron also told the program: "Everything looked so perfect."
"I think they have fully fulfilled their promise to believe in public services," he added.
Kate Middleton and Prince William share 10-year anniversary photo Source link Kate Middleton and Prince William share 10-year anniversary photo