Australia
JobSeeker boost of $3.57 a day is 'a heartless betrayal' of unemployed Australians, welfare advocates say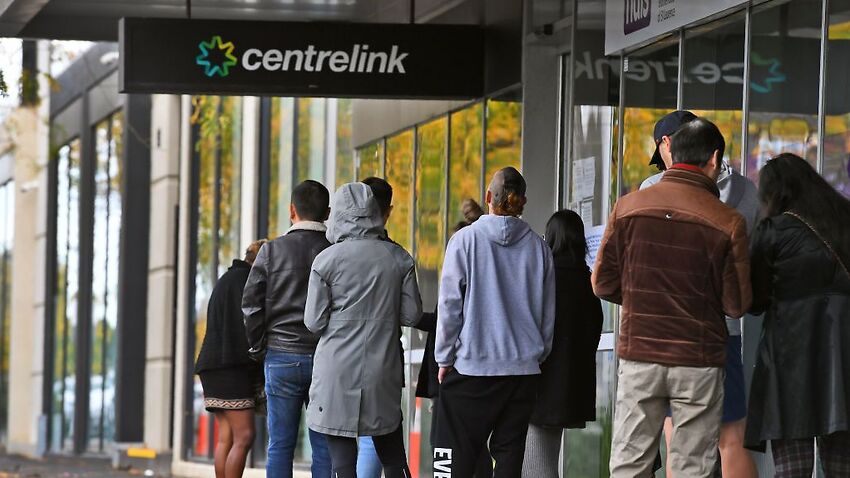 Federal government Announcing a permanent boost of $ 3.57 a day for JobSeeker payments Labeled "very cruel" by unemployed Australians "ruthless betrayal" and their supporters.
Prime Minister Scott Morrison announced on Tuesday that JobSeeker will pay about 1.2 million unemployed Australians to receive $ 50 more in two weeks after the $ 150 coronavirus supplement ends on March 31st.
Since March, coronavirus supplements have raised the payment rate to $ 615.70 in two weeks, or about $ 44 per day, to $ 715.70, or about $ 51 per day.
The move, after years of campaigning by welfare groups, corporate groups and opposition politicians, falls short of the rise many have sought.
Cassandra Goldie, CEO of the Australian Council of Social Welfare, said Monday that job seekers were struggling to buy rent, food, medicine and invoices even with coronavirus supplements. Told.
Ms. Goldie said Tuesday's announcement was a "nasty and complete betrayal" of what was really needed to save vulnerable Australians from poverty.
"The government has missed the opportunity to become a government that represents human dignity, a government that represents human dignity … a government that truly has people's backs," she told reporters.
"What we are getting today is the ruthless betrayal of millions of unemployed people."
Greens senator Rachel Siewert said she was "ravaged" by a "very cruel" boost.
"This is a really bad result for the people who live in Job Seeker … and it shows indifference to the fact that people live in poverty," she told SBS News.
"Living in poverty, which these payments mean, is a barrier in itself to trying to find a job. It does not allow people to meet their essential needs."
In the December Anglicare survey At the old rate of job seeker allowance, only $ 7 was left per day after paying the rent...
The Australian unemployed union said Tuesday's announcement was "indescribably cruel" and called for raising unemployment payments to $ 80 a day.
When asked by reporters, Morrison defended the magnitude of the boost and said, "There will always be suggestions that there should be more."
"That's why the government must make decisions to get the balance right, not only in the setting of payments, but also in the terms surrounding the provisions of payments," he said.
Morrison said the boost was "a single largest year-over-year increase in JobSeeker payments since the mid-1980s."
Social Services Minister Ann Ruston said the measure announced on Tuesday was "clearly about getting the balance right."
"We need a fair and sustainable system for those who need it and the taxpayers who pay for it," she said.
Jennifer Westacot, CEO of the Australian Business Council, said boosting job seekers is important, but working with further reforms to better help the unemployed find meaningful jobs. He said he needed to.
Senator Siewert also expressed concern about the imminent strengthening of mutual obligation requirements, especially the establishment of an "employer reporting line" that would allow employers to contact the government directly for those who decline employment opportunities.
"If someone applies for a job, they are offered a job and are eligible for a job, but they say no. The employer has contacted my department and that person is accepting the appropriate employment. You will be able to report that you are not, "Employment Minister Michelia Cash said when announcing the plan.
Senator Siewert said the mutual obligation system is already a "really bad process" and the new employer's reporting line will make things worse for vulnerable people.
"Already job seekers have a lot of control over job seekers. They implement a disadvantage point system, and what we are saying now is that employers want to report people and dobuin them. It means that you can ring the so-called line, "she said.
"This insults the injury and is cruel to the cruel."
Here are some other places where you can find and follow SBS News content:
Place of originJobSeeker boost of $3.57 a day is 'a heartless betrayal' of unemployed Australians, welfare advocates say