Australia
'F**k yeah!': Australia's Kaylee McKeown in excited interview after winning Olympic backstroke gold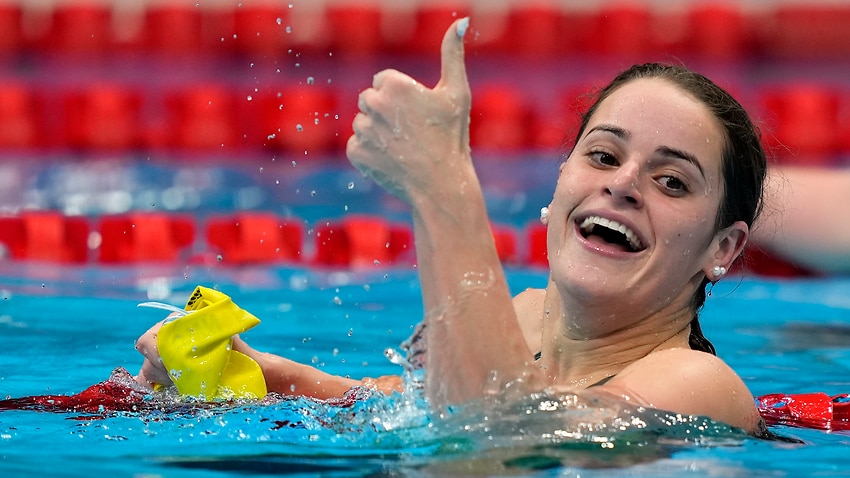 Australian swimmer Cary Makiown won the gold medal in the 100-meter backstroke of the Tokyo Olympics.
McKean's victory is Australia's third gold medal, following the women's 4x100m freestyle relay and Ariarne Tittoms. Historical victory in 400m freestyle..
However, a 20-year-old post-swimming interview with Channel 7 will also go down in history after accidentally sworn live on television when asked if a family returning to Australia had a message.
"What do you want to say to your mom and sister?" Asked the interviewer.
"F ** k Yeah!" McKean screamed with excitement before laughing and noticing what she said.
McKean's victory came against the backdrop of family tragedy. Her dad, Schort, died last August.
Had he not postponed the Tokyo Games for a year due to a coronavirus pandemic, he would have seen his daughter swim at the Olympics.
"I hope you're proud, and I'm proud of you," McKean said.
McKean participated in the final on Tuesday as a world record holder, but is the third fastest qualifying after Regan Smith of the United States and Kylie Masse of Canada.
After the Australian chased her fetal rivals on the last turn, a staggering surge of the last 30 meters brought victory.
McKean won in 57.47 seconds, with Masse (57.72) in silver and Smith (58.05) in bronze.
Australian veteran Emily Seebohm finished fifth at 58.45 at the fourth Olympics.
McKean again meets Smith over 200 meters, and the Australian drops a 200-meter personal medley from her program to focus on the backstroke.
Her victory was due to a family tragedy in which her father lost the fight against a brain tumor last August.
The swimmer dedicated her world record to her father in an Australian selection test.
"I use it every day to wake up," McKean said in a June trial.
"I know it's a privilege to be on this planet and walk and talk."
With additional reports from SBS News.
'F**k yeah!': Australia's Kaylee McKeown in excited interview after winning Olympic backstroke gold Source link 'F**k yeah!': Australia's Kaylee McKeown in excited interview after winning Olympic backstroke gold