Australia
Federal government creates new 'recovery and resilience' agency to manage natural disasters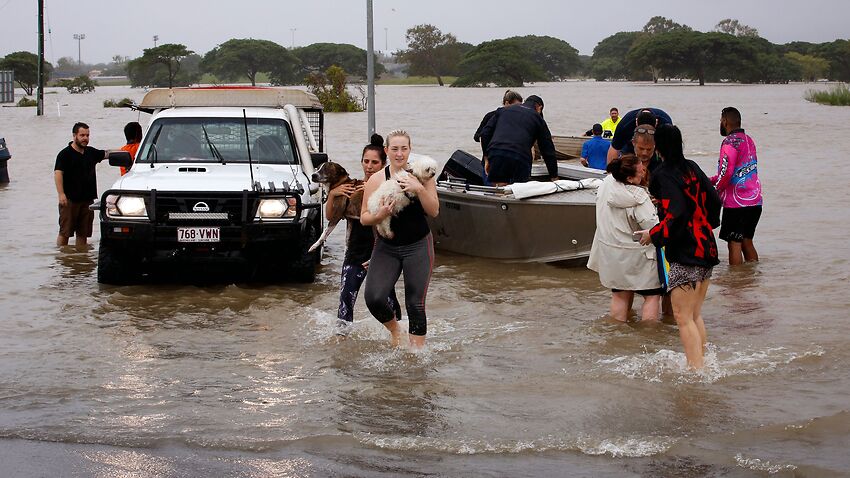 Communities affected by natural disasters will receive support from new state institutions tasked with helping them rebuild and recover.
National resilience and resilience agencies will receive $ 600 million in federal budget next week after being flagged by the government's response to the Royal Commission for Natural Disasters.
The government will invest $ 210 million in a new Australian climate service that brings together data from the Bureau of Meteorology, CSIRO, ABS and Geoscience Australia.
Prime Minister Scott Morrison has announced an initiative in Townsville, which has been facing cyclones and floods in recent years.
Morrison said the community understands that natural disasters are part of a cycle that can affect their business, their lives, and their homes.
"It doesn't reduce losses and doesn't make work difficult," he told reporters Wednesday.
"But these are things we need to plan more and we need to get help there when those disasters happen.
"These disasters we see occur more often, so building resilience is an important plan for the government's response to climate change."
The National Recovery and Resilience Agency is headed by Shane Stone, the former Prime Minister of the Northern Territory.
He said that historically more focus has been placed on the purification stages of natural disasters.
"We're really good at cleaning, but not very good at preparing," Stone said.
"So we need to get better."
Government agencies will fund projects such as wildfire and cyclone proofreading housing, embankment construction, telecommunications and increased resilience of essentials.
It also manages the former National Drought and North Queensland Flood Response and Recovery Agency and the National Bushfire Recovery Agency, which includes $ 2 billion in funding.
The communities of New South Wales and Queensland, which have been hit by recent storms and floods, and the cyclone-affected Regions of Western Australia will benefit.
Beginning in July, the agency will incorporate the Ministry of Interior's disaster risk mitigation and recovery capabilities, expanding its regional network to include local financial counselors.
Environmental roadmap
The Emergency Management Australia will raise funds to upgrade the National Situation Room to include real-time Common Situation Diagrams for all natural disasters.
The Australian Climate Service will also begin in July.
Environment Minister Susan Lee said it would help Australia prepare for and adapt to the effects of climate change.
"This helps provide an environmental roadmap in the planning of basic services such as infrastructure, housing, electricity, telecommunications and water," she said.
Australia had a climate committee and a minister dedicated to climate change under the former Labor government. Both were abolished when the liberal Tony Abbott came to power in 2013.
Federal government creates new 'recovery and resilience' agency to manage natural disasters Source link Federal government creates new 'recovery and resilience' agency to manage natural disasters