Australia
Erin Molan v Daily Mail: Court rules tabloid 'fishing' with Footy Show questions before defamation trial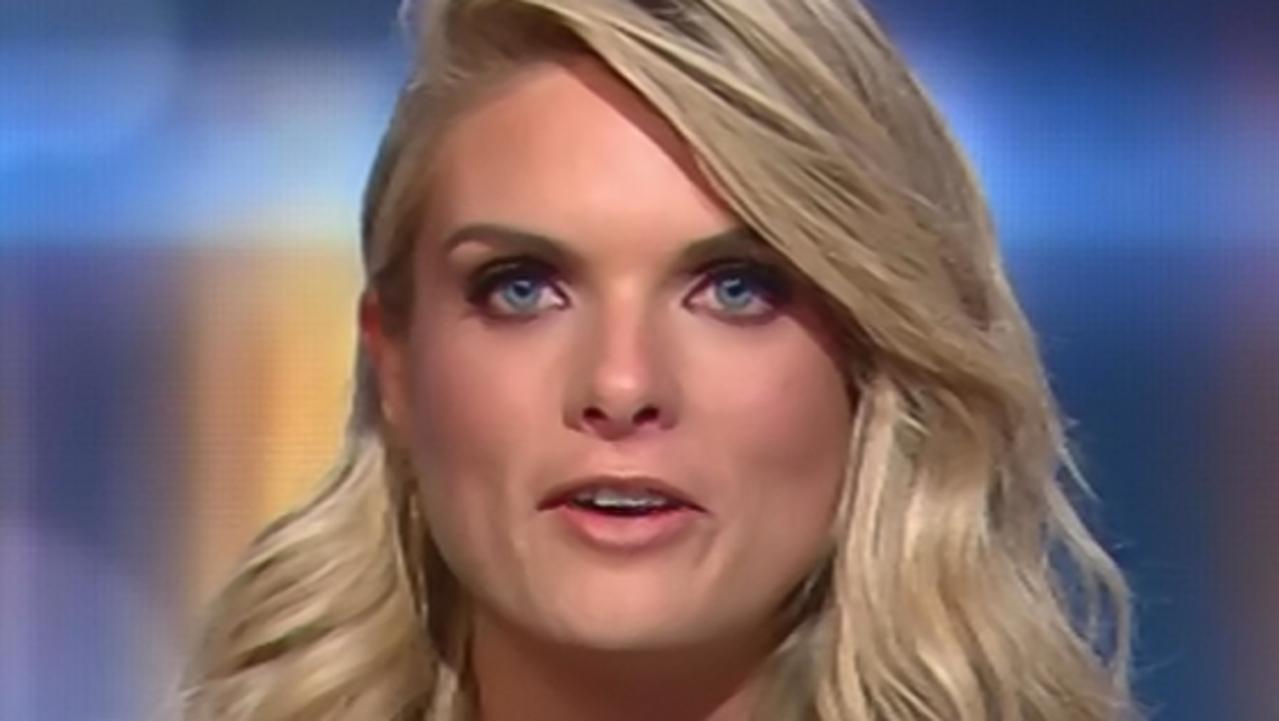 The court has ruled in favor of Erin Moran on one issue as she prepares for a defamation trial against an online tabloid alleging that Erin Moran portrayed her as a racist. I gave it.
Channel 9 star Erin Moran doesn't have to answer questions about her reaction to the infamous moment at the Footy Show until the defamation battle with the Daily Mail is brought to justice.
The sports host is suing the online tabloids for defamation at the 2GB Continuous Call Team show over an article about what she says "hooka looka mooka hooka fooka."
Ms. Moran claimed that the story misrepresented her as a racist and a "privileged arrogant white woman," citing the publisher as a "joke," and refused to apologize. Claim to have reported incorrectly.
The Daily Mail lawyer wanted to ask Ms. Moran about her rant at the 2017 Footy Show when host Paul Vochin commented on an indigenous audience.
However, a judge on Thursday labeled the Daily Mail application as "fishing" and determined that it was an attempt to strengthen its defense proceedings.
Judge Robert Bromwich said media organization lawyers can ask questions when she submits evidence in court.
"… the proposed cross-examination is clearly designed not to narrow or focus the case, but to open it further," he wrote in his judgment.
"I do not admit that the use of questionnaires is appropriate, not to mention the need for this type of fishing."
The Daily Mail has submitted a 61-page truth defense. It details 24 conversations from the rugby league podcast, proving that Ms. Moran is a racist.
What they wanted to ask Moran was that the now-centered segment of the Footy Show involved spectators who had just earned $ 6600 in the game "Pass for Pesos."
Voting, who wore a sombrero, told an indigenous heritage man: "All your relationships in Cairns are," What a wonderful thing, I can't wait for him to come back. We have a drink. "
Barrister Matthew Richardson, acting on behalf of the Daily Mail, told the court that Moran was seen laughing at comments that elicited awkward silence and media criticism from the audience.
Richardson said knowing whether Moran was aware of the man's resentment or subsequently complaining to his employer was "very relevant" to the defense case. It was.
"Our submission, and this is clear from the defense, these crude accents and unpleasant racial stereotypes occur, and (Moran) laughs or" was that racist? "
Moran's barrister Lindel Burnett said the Daily Mail's allegations were "incredibly weak" and emphasized to clients that they "did not comment on their own."
Ms. Burnett said Ms. Moran could be asked about the case during the next trial and does not need to be answered in writing now.
However, Judge Bromwich agreed with an email request to see more communications between Ms. Moran and her employer regarding the story and defamation case.
Judge Bromwich pointed out that Ms. Moran was ready to publish a sample of the correspondence in her court document, and the material in question was "not likely to be huge or expensive to separate." Said.
"After the applicant (Moran) has opened these contacts, the respondents are pleased to have the right to test the integrity of the contacts selected to advance this aspect of her proceedings," he said. Said.
The issue will return to court for a hearing on August 30th.
Place of originErin Molan v Daily Mail: Court rules tabloid 'fishing' with Footy Show questions before defamation trial