World
Egypt's first female ship's captain Marwa Elselehdar blamed for blocking the Suez Canal despite being 370 km away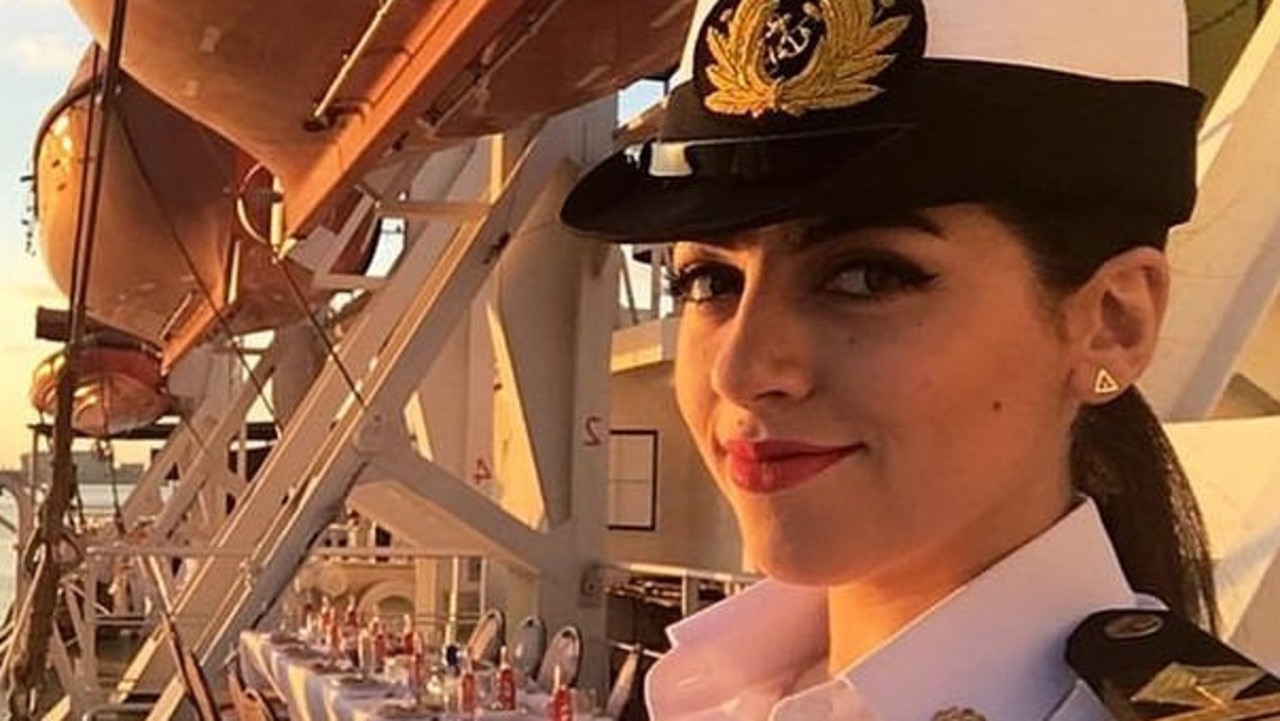 Egypt's first female captain was accused of blocking the Suez Canal, despite being on another boat hundreds of kilometers away.
Egypt's first female captain was blamed for the troll for blocking the Suez Canal, even though she was on another boat hundreds of kilometers away.
Marwa El Seredal worked as chief officer in command of Aida IV in Alexandria when Ever Gibun was pushed into the canal and major routes were shut down.
However, online rumors and fake news headlines spread the falsehood that she stranded a container ship in Suez.
Rumors about her role in Evergiven were largely stimulated by screenshots of fake news headlines (probably published by Arab News) that she said she was involved in the Suez case.
The doctor's image appears to be from a real Arab News story released on March 22nd. This introduces Marwa's success as Egypt's first female captain. This photo has been shared dozens of times on Twitter and Facebook.
Several Twitter accounts in her name also spread false claims that she is involved in Ever Given.
A 29-year-old woman said, "I felt that I might be targeted because I was a successful woman in this field or an Egyptian, but I'm not sure."
"This fake article was in English, so it spread to other countries."
"The comments on this article were very negative and harsh, but there were many other supportive comments from the general public and the people I work with."
"I decided to focus on all the support and love I have, and my anger turned into gratitude."
"It's also worth mentioning that I've become even more famous than before," she added.
Maruwa says she has always loved the sea and was encouraged to join a merchant ship after her brother enrolled in the Academy for Science, Technology and Maritime Transport (AASTMT).
At the time, the academy only accepted men, but she applied anyway and was given permission to participate after a legal review by then-President Hosni Mubarak of Egypt.
During her study, Ms. El Seredal states that she faced sexism everywhere.
"On board, all were older men with different spirits, so it was difficult to find like-minded people to communicate with.
"It was difficult to experience this alone and overcome it without affecting my mental health."
She added: "People in our society have long not accepted the idea that girls work in the ocean away from their families, but when they do what they like, they don't have to seek everyone's approval."
This story was published by Sun Reproduced with permission.
Egypt's first female ship's captain Marwa Elselehdar blamed for blocking the Suez Canal despite being 370 km away Source link Egypt's first female ship's captain Marwa Elselehdar blamed for blocking the Suez Canal despite being 370 km away