Australia
Community groups criticise Woolworths for divisive tactics during push to build Darwin liquor store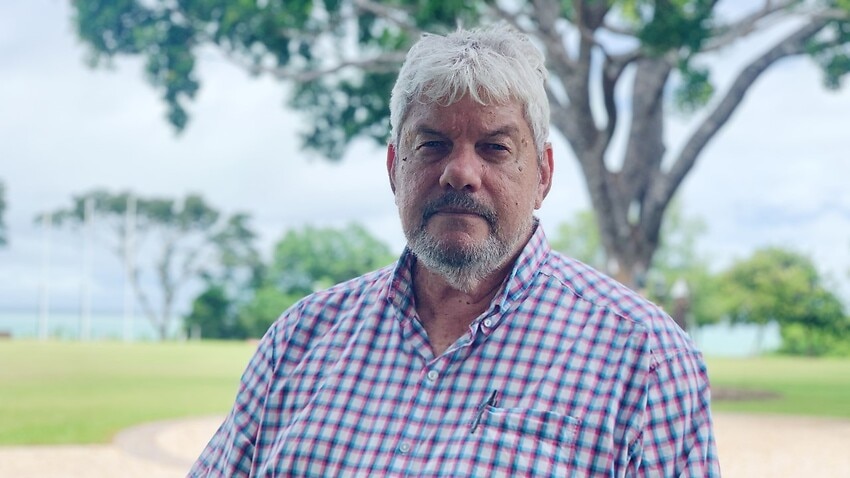 Woolworths has been criticized for its divisive tactics while promoting the construction of a new liquor store in Darwin near the arid indigenous community.
Aboriginal leaders and community leaders have spent five years campaigning for "Stop the Build" at Dan Murphy's superstore.
Indigenous health expert John Patterson, chief executive officer of the Northern Territory Medical Services Alliance, said construction led by Woolworths subsidiary Endeavor Group split the community.
"Personally, it reminds me of the colonists of this country," he told SBS News.
"It holds a group of Aborigines together with each other. This is the game they are good at, the big business, they love it, and we are calling on them to stop it.
"Be socially aware of all of this, listen to Aboriginal leadership here in the Northern Territory, and withdraw your application now."
Alcohol consumption in the Northern Territory is higher than in any other Australian jurisdiction.
The territory also has the highest rate of alcohol-related deaths and hospitalizations, accounting for one-third of residents' victims of alcohol-related abuse in 2019.
The Endeavor Group has stated that it will not sell barrels, fortified wines, high-alcohol cider, high-strength RTDs, and will comply with banned drinker registration. All customers must have a "legitimate address" to consume alcohol.
But Patterson, who represents one of more than 30 groups against the store, said there was only one way to deal with this issue.
"If you deal with the effects of implementing those measures that are germinating and withdraw your application, you don't have to worry about those other measures," he said.
"We have already adopted them. We have begun to work with the Northern Territory Government to create some good traction on our current measures against alcohol."
The store's grounds were initially planned to be built near three arid indigenous communities: Baggot, Minmalama Park and Claruk.
The newly proposed location is now 1.4km from the original location.
In a video provided by the Endeavor Group, you can see Secretary Helen, chairman of the Gwarwadaraniki Association, which manages the community of Klark and Minmalama Park, helping to build Dan Murphy's.
When asked for an interview, the secretary told SBS News that GDA was supporting the construction of Dan Murphy's and referred to the video for her comments.
The group had previously opposed construction, but said it had revisited its opposition since the site relocation and consideration for pedestrian safety.
"We support Dan Murphy's," said the secretary.
"People in other parts of Australia feel against this, but they don't have the right to speak for us.
"These are our lands, Darwin is the lands of Larakia, we are the traditional owners of this lands and we have our own voice."
However, some community elders in Baggot, Darwin's largest dry indigenous community, said they continued to oppose SBS news.
Endeavor has held community forums in Darwin's city centre, but said they have been in contact with three dry indigenous communities for years.
"When we set up a store, what we do is listen to the local community," Endeavor's Foreign Director Julie Ryan told SBS News.
"Thanks to many people across Australia for expressing their views based on the information provided so far, although the three community groups are said to be against it, yes. Is not.
"Two of these groups have been helping for many years."
In a letter provided by the Endeavor Group to SBS News on July 24, 2018, to the Bagot and Claruk communities and Danila Dilba, the group was "encouraged to provide feedback."
"We write to you to provide information about the application for using the Packaged Liquor Sales License (License) instead of Darwin's first Dan Murphy's store (application)," it reads. I will.
"License applicant Woolworths Group Ltd (Woolworths) understands that the application may raise concerns for the Aboriginal communities of Baggot and Claruk near the site.
"The purpose of this letter is to provide information about the application and to encourage discussion and open dialogue with stakeholders in the relevant community and how to address such concerns."
"It's not talking to messenger," Patterson said after a group of opposition boycotted the latest open forum.
"We don't want to talk to a Woolworths PR subsidiary, and our preference is to meet with a Woolworths review panel," he said.
He added that the allegation that there was ongoing consultation between community members and the Endeavor group was a "lie."
"What I call community consultation is not this one-on-one meeting that doesn't hold records, but gathering all the representatives of the community," he said.
"Endeavor Group representatives are very disappointed to say that councils with community organizations have been underway over the last five years.
"It's a perfectly pokey pie and it's in great shape. I first came into contact with the Endeavor Group when the liquor license applied for it … and then. [after being given the green light].. "
The Endeavor Group said construction would not take place until an independent review of the consultation process was completed.
The results of the review will be announced in March.


Community groups criticise Woolworths for divisive tactics during push to build Darwin liquor store Source link Community groups criticise Woolworths for divisive tactics during push to build Darwin liquor store