Australia
Business Council of Australia CEO Jennifer Westacott says it's time to unite for a cleaner energy future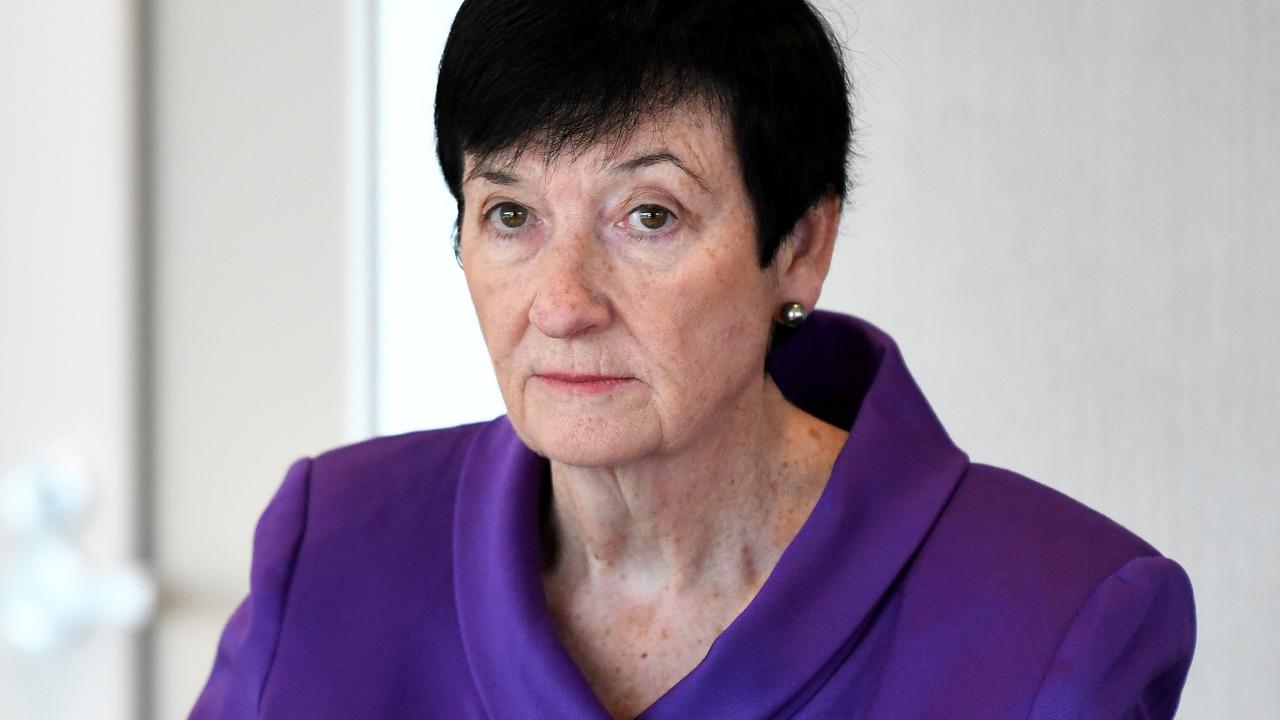 As the world moves into a cleaner and greener future, we all need to remember that we are together, says Jennifer Westacot, CEO of the Australian Business Council.
Today, Australian companies are moving rapidly towards net zero emissions by 2050. This is exactly the direction investors, customers, suppliers, shareholders and international competitors are heading. Global momentum cannot be stopped.
Australian companies are, as always, leading the way.
They are ready to seize the enormous opportunities offered by the development and use of new technologies to power cleaner industries, energy, work and exports. And importantly, they are using technology to reduce carbon emissions in existing industries and protect their jobs and their dependent communities.
Businesses also suffer from assets that are losing value if they don't move now, and their shareholders, including mom and dad investors and dilapidated funds, ask why they didn't act before. Probably.
Responding to these changes means that our products and services are different, our production is different, and our export market evolves over time. Australia is in the best position to be at the forefront of the increasingly environmentally friendly and competitive industries and products that the world demands.
But only if we act early. The news is good, change is happening.
The number of Australia's largest and most successful net-zero initiatives has more than tripled in the last three years, with about half of ASX200 companies working to reduce emissions rapidly.
Global oil and gas companies like BP and Shell are working on it. BP aims to reduce operational emissions by up to 50% and reduce the carbon strength of the products it sells by more than 15% by 2030.
Leading resource companies such as Fortescue Metals Group (FMG), Rio Tinto and BHP are also reducing emissions. FMG aims to achieve carbon neutrality by 2030.
BHP has secured a supply of renewable energy to some of its assets under management, and Rio Tinto has promised to spend $ 1 billion on emission reduction initiatives from 2020 to 2024, with 75% of its electricity. It is from a renewable energy source.
The entire Coles Group aims to be powered by 100% renewable energy by the end of 2013, and Woolworths shares the ambition to have 100% green electricity by 2025. Bendigo and Adelaide Bank implemented and set up a pilot project a few years ago. PV solar can be used at seven branches to reduce carbon footprint and costs. To date, rooftop solar has been installed in 30 branches.
The detailed "Achievement of the Net Zero Economic Plan" released this week shows that businesses are already working hard.
So what does this mean to you? As FMG's Andrew'Twiggy' Forrest says, the move to a cleaner future does not mean that a new job becomes an "old job," but "similar jobs-using similar skills." It means that.
Also, at this point, new renewable energy construction is cheaper than new coal construction, and cleaner electricity continues to push energy prices down, resulting in less electricity payments.
If you live in areas such as Wollongong, Newcastle, Gladstone or in major centers, you can take advantage of the existing network. If we act swiftly, you will be at the epicenter of growing new industries like Green Steel and Hydrogen. In addition to wind and solar power plants, these will not be developed in Pit or Collins Street.
But jobs, new industries, services and skills are also created in cities and suburbs such as Aerotropolis in western Sydney.
In addition, the use of renewable energy and new technologies will make existing industries more competitive. The more green power we send to our manufacturing plants, the cleaner and more attractive our exports to other parts of the world, which are hungry for products produced with less carbon.
A journey to a cleaner future will be an interconnected web of projects, industries and jobs in our regions and cities.
Australia has a great track record of rethinking itself. We turned our early reliance on sheep's back into the production of the very popular premium wool products. We have demonstrated our strengths in manufacturing and agriculture.
Our resource division, which is constantly innovating and adopting new technologies, continues to lead the world and builds on existing advantages to open up new markets in areas such as lithium and hydrogen.
As a country, we are good at transitioning and have responded to the world's desire for our resources, products and services. As a result, our standard of living is one of the highest in the world.
We all need to remember that as the world moves into a cleaner and greener future.
It's time to go beyond division and unite as one Australia.
It's time to work together to take full advantage of these new opportunities so that all Australians can benefit from the ongoing changes.
Jennifer Westacot AO is Chief Executive Officer of the Australian Business Council.
Place of originBusiness Council of Australia CEO Jennifer Westacott says it's time to unite for a cleaner energy future