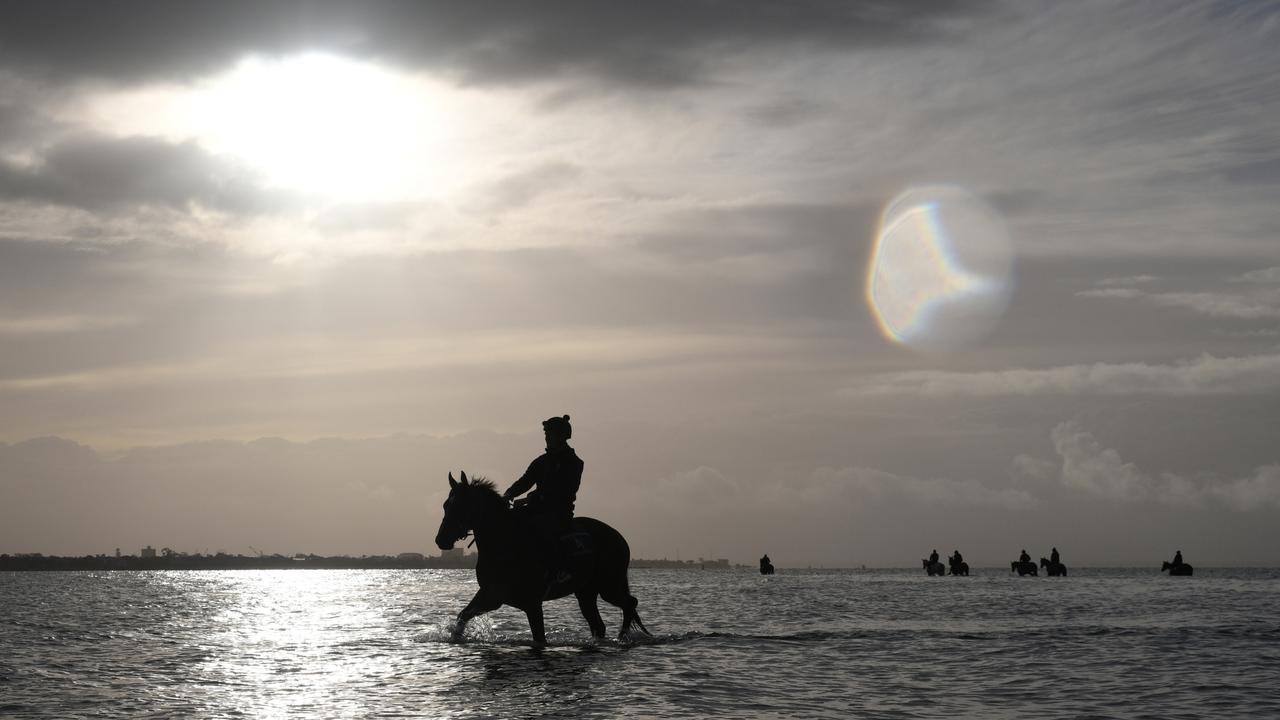 Big 4 Focus will look at what the four horses are doing in each race to Everest, Cox Plate, Colefield Cup and Melbourne Cup last week.
Focusing on Everest, the Caulfield Cup, Cox Plate, and finally the ups and downs on the way to the Melbourne Cup, we'll analyze what happened last week and see how the four major spring races are shaped.
THE EVEREST (Randwick, Saturday)
Classic Legend ($ 4.50): Given another Landwick trial to conclude preparations for Everest, it worked just by nodding the classy New Zealand mare Entriviere. He is ready to go.
Paulle ($ 13): After an impressive victory at Landwick on Saturday, he could get his chance. It's still a steep class rise, but he's where horses go.
Internal affairs ($ 13): He won his slot after a proper gallop on a solid course with a stable nature strip at Rose Hill and he wanted to go all over. Prepared for the greatest days of his life, now we need to pull a good gate to have any hope.
Jai Trash ($ 11): He went to a trial at Warwick Farm on Tuesday and finished third in his heat. I can't say I was impressed with his work. He needs to get his game face on Saturday. Because he is quite difficult in that job.
CAULFIELD CUP (Caulfield, Saturday)
Delphi ($ 7): Certainly, I saw the product with the victory at Callfield on Saturday and kept going down early. He's coming in at the right time and doesn't have to do anything more to become a big dance live ticket.
Dissenters ($ 8): With a late charge for failure behind Pro Babel and no weight on his back, he is now perfectly ready and ready to run the race of his life on Saturday.
Selected ($ 21): It was working well without winning and continued to run the line behind Delphi on Saturday. He looks good and should not be underestimated.
HOMESMAN ($ 34): I don't know if he's going to the cup or the cox plate, but the fourth after Pro Babel isn't brilliant and enough, and he seems to be doing well enough.
Cox Plate (Valley – Saturday, October 23)
ZAAKI ($ 2.80): Did the bubble burst completely, or was it just Might and Power and some things weren't right? The track could have been a bit difficult for him and the way he raced was the same, but he was supposed to be the next big one. You have the right to give him another chance, especially if the track contains a give at The Valley.
ANAMOE ($ 6): He is a class animal and has climbed over a wide gate to rush over them at Caulfield Guineas. He certainly looks like he's running 2040m, so he has no weight on his back, so he's a big chance.
PROBABEEL ($ 11): A brave man who won Might and Power on Saturday, she only snorted a dissenter. He's a handicap, not a convenience I have to add. She needs it firmly in the valley, but you can't underestimate her.
ARTORIUS ($ 17): There is no doubt that it will close strongly in 3rd place after Anamoe and race like a horse running 2040m. There is no Anamoe dash, but if they decide to go to the plate, he's still doing well.
Melbourne Cup (Flemington-Tuesday, November 2nd)
DELPHI ($ 13): There is a Caulfield Cup to pass first, but his weight is 52.5kg and he has become his fourth favorite after winning that impressive victory last Saturday. Naturally.
Defibrillation ($ 101): He's okay at the age of seven, but it's still unclear if he will be in the Melbourne Cup. It was good to finish in 4th place after Defy, but I don't think he's in the class and he's been down so far so he'll have to win the qualifying. ..
Mirage Dancer ($ 101): He fought the line in 5th place after Delphi and won the pass mark. If you drop 4kg into the Melbourne Cup, he will run, but still qualify for a triple figure.
Selected ($ 21): Murray Baker has a master trainer who guides him and drops from 59kg next to Delphi to 54kg on the day of the cup. Watch him out at the Caulfield Cup on Saturday to improve his outlook.
at first How did this week affect your horses in the four big spring races, Everest, Cox Plate, Colefield and the Melbourne Cup?
Place of originBig 4 Spring Carnival 2021