Australia
BHP and Traditional Owners launch investigation into damaged Aboriginal heritage site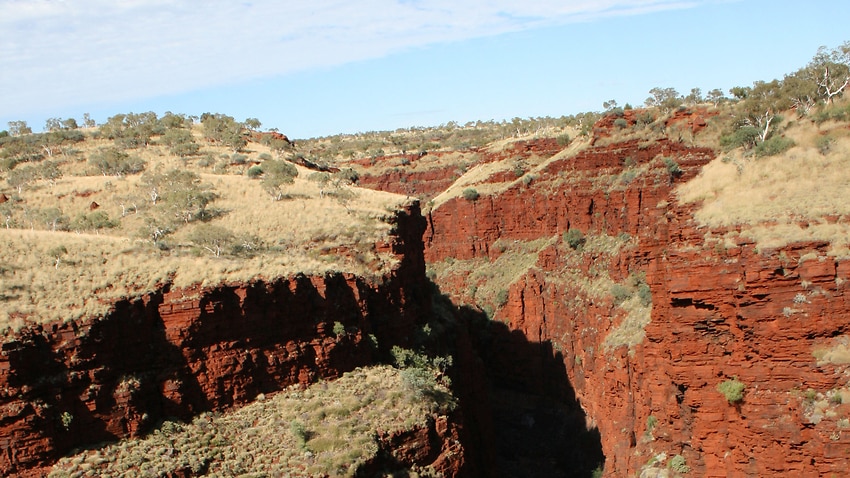 Traditional owners of the Pilbara region of Western Australia are investigating damage to the Aboriginal heritage of the BHP iron ore mine.
The Iwain site, a registered heritage site in Banjima, was destroyed by rockfall confirmed by BHP in the operation of mining area C in late January.
It is not yet known if the mining activity caused confusion.
BHP advised Banjima Traditional Owners in the case and agreed to initiate a joint investigation to identify the cause of the confusion.
In a statement on Tuesday, BHP's Edgar Basto said the site was subject to Section 18 approval and was allowed to be sabotaged, but not part of current mining operations.
"The heritage was first recorded in 2005 with the traditional owner of the land, Banjima," Bust said.
"This place did not contain rock paintings or archaeological deposits and could not be dated.
"We are committed to learning from the results of our joint research. Relationships with the traditional caretakers of the land in which we operate are very important to BHP."
Bust, the company's president of Australian Minerals, said BHP has a strong relationship with the people of Banjima and will continue to work with them "in a spirit of respect and cooperation."
A spokesman for Aboriginal Corporation, a native title of Banjima, said Banjima's South Frank Heritage Committee met with BHP executives on February 11 to "reveal the details of the initial report and the progress of the investigation."
Last year, the WA government approved BHP to blow up 40 key indigenous sites to expand the $ 4.5 billion South Frank iron ore project.
BHP then established a Heritage Advisory Board to allow senior staff to consult directly with representatives of the people of Banjima.
Global miners have promised not to act on the approval of the existing Section 18 on the destruction of Aboriginal sites without extensive consultation with traditional owners.
Mining giant Rio Tinto faced global criticism last year after blasting a 46,000-year-old rock shelter in the Jukan Valley in Pilbara to mine $ 188 million worth of high-grade iron ore. did.
The incident devastated the people of traditional owners Putukuntikrama and Pinikura, prompting huge investor backlash, a bitter congressional investigation, and the resignation of Rio's CEO and two other executives. It was.
Here are some other places where you can find and follow SBS News content:
BHP and Traditional Owners launch investigation into damaged Aboriginal heritage site Source link BHP and Traditional Owners launch investigation into damaged Aboriginal heritage site