Australia
Australian man 'in hiding' after distressing video showing him with bloodied head at Kabul airport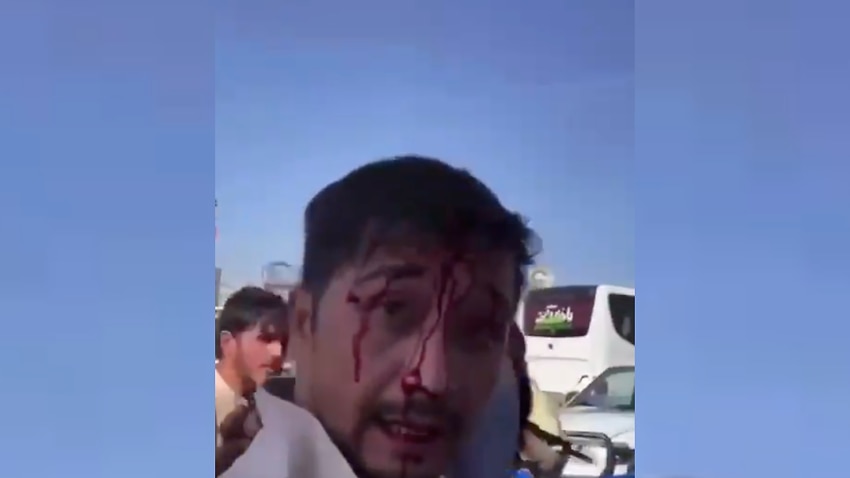 People near him say the Australian citizen, who appeared in a viral video with a bloody head asking for help in Kabul, is hiding after being captured by the Taliban.
They say he has been released from the Taliban's detention, but there are concerns that he remains "at serious risk."
In a video that is widely disseminated online, a man SBS News decided not to identify by name for security reasons bleeds on his face and points to the camera, "They attacked me. I. Is an Australian citizen. "
The persecuted Australians of the Hazara ethnic minority group are surrounded by many men, one of whom has a machine gun in his hand.
One of the nearby men spoke in Dari and asked the Australians to stop shooting.
"Turn it off, turn it off!" The man tells him.
"I'm Australian, I'm not Afghan, and they're hitting me," an Australian man tells Darry's camera.
"Watch this happen to me when I was crossing the airport …" he continues in English.
You can hear the sound of the gun being shot in the video before the man shouts.
Gunshots and female screams follow before the camera falls to the ground.
It's unclear if the video was posted as a live event.
One of a close Australian family told SBS News Wednesday night that he was unaware of the incident until he was warned by a relative who watched the video on Facebook.
Another family said they hadn't been contacted by an Australian for hours. They believed he was taken to a Taliban fighter based on conversations with five other relatives he was traveling to the airport.
On Thursday morning, the family said the Australian was released after a complaint from a relative, but prevented him from going to the airport.
A member of the Australian Hazara community, who said he was in contact with the man, said he was attacked by a Taliban fighter at an airport checkpoint.
If he tries to head to the airport again, the viral video means he can be clearly identified by the Taliban fighter, so the man is hiding now.
"He is in serious danger," a community member told SBS News Thursday morning.
"He said to me," Only my country can save me now. "
SBS News is seeking comment from the Australian Federal Police and the Ministry of Foreign Affairs and Trade.
Dozens of Australians and Australian visa holders remain trapped at Kabul Airport as DFAT advises them not to travel to the airport on Wednesday.
The SmartTraveller advice has been updated with a new clear warning "Don't travel to Kabul International Airport".
So far, the advice for Australians and Afghans with visas has been to travel to the airport and wait for an evacuation flight.
Those who have already traveled dangerously are instructed to "move to a safe place".
Afghan civilians who had an Australian visa and were about to reach the plane at the airport are now exchanging information suggesting they are being blocked by the Taliban.
One of these messages seen by SBS News warns that only foreigners are allowed to pass.
Place of originAustralian man 'in hiding' after distressing video showing him with bloodied head at Kabul airport