Entertainment
Alexandra Oomens to star in Pinchgut Opera's The Loves Of Apollo And Dafne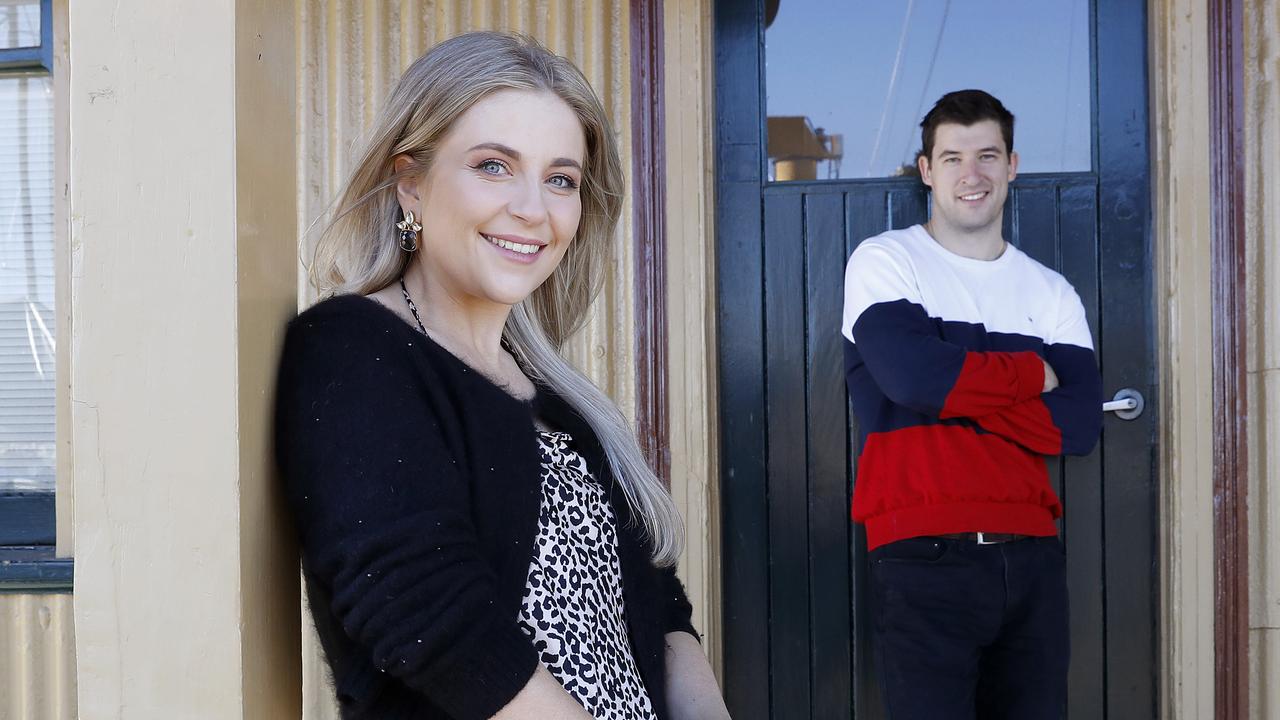 Alexandra Omens, an opera soprano from Sydney, is back from London, singing this time with a new love piece by Apollo and Daphne set in a park.
An ancient opera about nymphs and gods bounces back in the 21st century, featuring Lycra, dumbbells, dog pedestrians and young casts.
Francesco Cavalli's "Love of Apollo and Daphne" is located in a mythical forest and dates back to the 1600s.
Sydney's internationally renowned Pinch Gut Opera has updated the opera setting to a park. Like Yaranabe Park at Darling Point, the singer was inspired by Tai Chi classes and "tasty mummies" outside the rehearsal studio.
"It's (opera) is like walking in the park," said countertenor Max Libre.
Livre sings the role of Apollo, the sun god, who became a fitness instructor by director Mitchell Butel. His costume isn't finished yet, but "it's going to be tight," said Libre with a miserable smile.
Soprano Alexandra Omens, who lives in London and sings at the English National Opera, has returned to her hometown to play the roles of Daphne and Aurora.
"Daphne is virginal, pure and sweet. Aurora is a respectable and energetic woman. I want to be her, so I like to play her more," said Womens.
Apart from Apollo, Riebl has three roles, including the elderly Cirilla, a "homeless woman wandering in the park."
Costume designer Melanie Leetz wears a scarf, dress and handbag and enjoys a hanky livre.
"Costumes are exquisite," said Womens, who wear embroidered denim flares. Jacqueline Dark, a mezzo-soprano, sings Philena, a dog pedestrian with five hybrids. Dark said he would wear a ridiculous wig inspired by Camilla, Duchess of Cornwall.
Director Mitchell Butel said the park is a "fertile metaphorical place" for opera.
He said the work was perfect for a young audience.
"It's really fun and really colorful, and we have quite a few tricks," Butel said.
Loves Of Apollo And Dafne will be held at City Recital Hall from May 20th to 26th.
Alexandra Oomens to star in Pinchgut Opera's The Loves Of Apollo And Dafne Source link Alexandra Oomens to star in Pinchgut Opera's The Loves Of Apollo And Dafne